PharaohDice is a thrillingly and entertaining cryptocurrency gambling platform where you can win large! We offer a variety of games from the mysterious Egyptian atmosphere dice, to wheel of fortune, sphere dice and slots! The games are very simple to play but there are countless numbers of strategies that can be played – making PharaohDice exciting and fun at the very same time.
How to play Pharaoh DICE?

Choose your bet amount (for the next game).
The higher your bet the more you can win!

Click on the green "Play" button to roll the dice!
You can get a number between 1 and 6.

You can get a number between 1 and 6.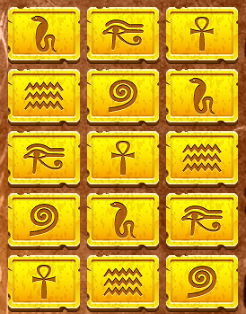 On the game table are 15 fields.
Behind each of the fields is a hidden "Prize" you can win!
If you have thrown a 6 you can uncover 6 different prize fields.
The hidden prizes of all these 6 fields will be added to your account balance!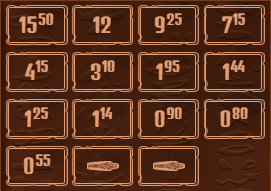 Hidden Prize(s) Preview
Preview of all remaining "Prize" amounts in the current game!
This preview shows you all the hidden prizes you can win/collect.
(The prize "sums" depend entirely on your bet amount)
One of the "Prize" fields always contains a higher amount then your bet – making it possible for you to win even if you have thrown a 1 (in dice).
As higher your number in dice – the more likely will be that you end up with a higher "total" win.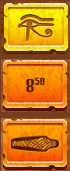 Hidden "Prize" field
Revealed "Prize" field
Revealed "Prize" field
(The amount will be added to your account balance)
No gain/prize on this field

Deposit
If you like to play "for real" on PharaohDice – a deposit payment is required
You can add funds to your account via Bitcoin, Bitcoin Cash, Ethereum, Litecoin, Dogecoin, ZCash,Tether or DASH.
Click on the "Deposit" menu and follow the short explanation of each cryptocurrency.

Withdrawal
Withdraw your funds anytime you want! Click on "Withdraw" at the top of the page, choose the cryptocurrency you prefer, enter your address and the amount you want to withdraw in the fiat currency you have selected. Once the request is submitted, the payout is processed instantly or within a few hours.
Withdraw your funds for FREE in Bitcoin,Ethereum,Bitcoin Cash,Litecoin,Dogecoin and DASH!
Minimum withdrawal amount is 1 $ .

Affiliate Program
You can earn by promoting PharaohDice! Access the "Affiliate Menu" for further information.

Display Currency
In each view you can select the "Display Currency".
You can select from 6 different currencies.

– USD | United States Dollar
– EUR | Official currency of the eurozone
– BRL | Brazilian real
– RUB | Russian Ruble
– INR | India Rupee
– AED | United Arab Emirates Dirham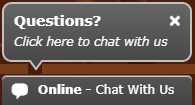 Live-chat/Support
During office hours we offer a free live-chat support for every question you may have.
You can also submit a contact form at every given time.
Our team will get back to you within just a few hours.